History of Central Wisconsin Electric Cooperative
The Beginning
The Waupaca Electric Cooperative was established in 1937 to bring electricity to rural families, farms and businesses. In early 1939 the cooperative received final approval from the REA to begin construction.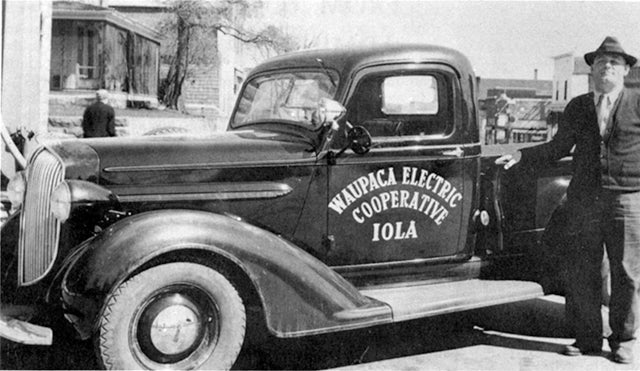 Electricity Arrives
The first poles to hold lines that would transport electricity for Waupaca Electric Cooperative were set on May 25, 1939. Electricity flowed through the lines for the first time on October 3, 1939.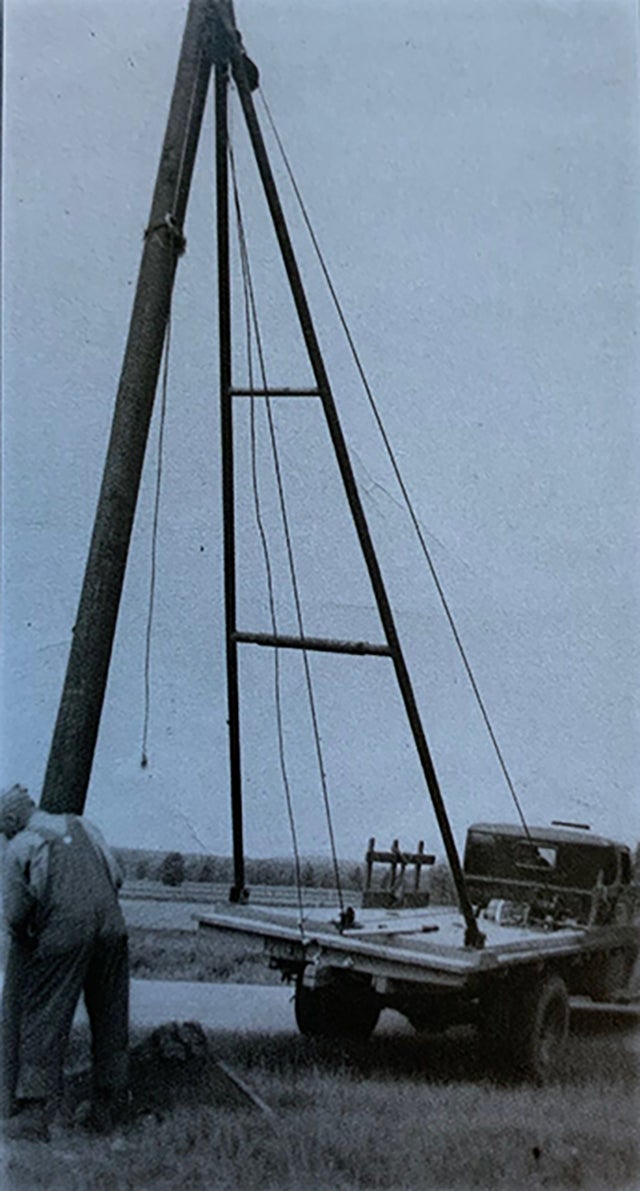 Central Wisconsin Electric Cooperative is Born
On June 18, 1947 members of the Marathon-Portage Electric Cooperative agreed to merge with Waupaca Electric Cooperative. After the Waupaca Electric Cooperative members approved the merger, both cooperatives were dissolved and an new cooperative formed under the name Central Wisconsin Electric Cooperative. The merger officially took place on September 2, 1948.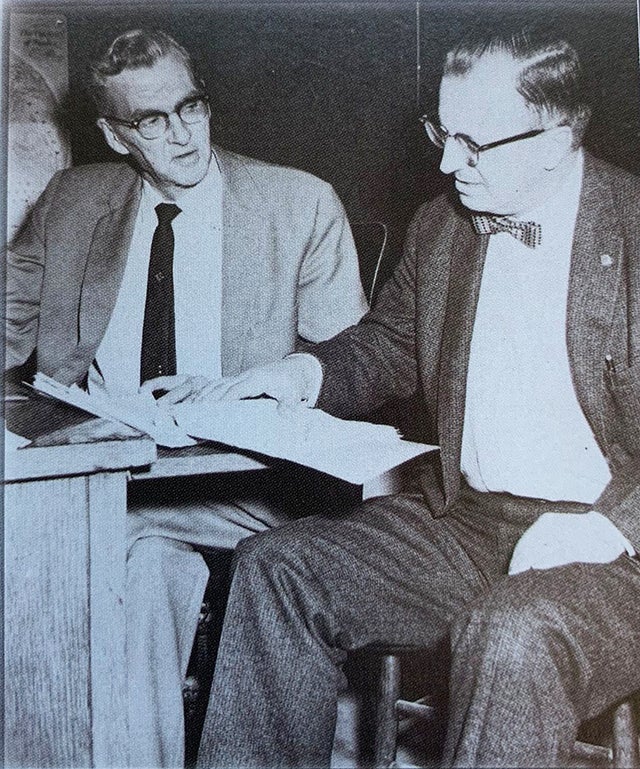 New Building, Same Service
In January 1952 Central Wisconsin Electric Cooperative moved into the building that formerly housed the Chrysler-Plymouth dealership in Iola owned by Phil Neidert. CWEC had purchased the building in late 1951.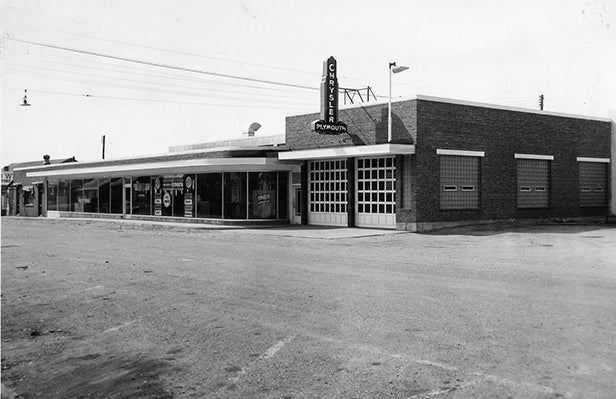 Appliances Available at CWEC
In an effort to increase revenue, as well as provide members with modern conveniences, Central Wisconsin Electric Cooperative began selling electric appliances and equipment in 1952. Available were electric ranges, water heaters, refrigerators, and automatic laundry equipment. Appliance sales were discontinued in 2005.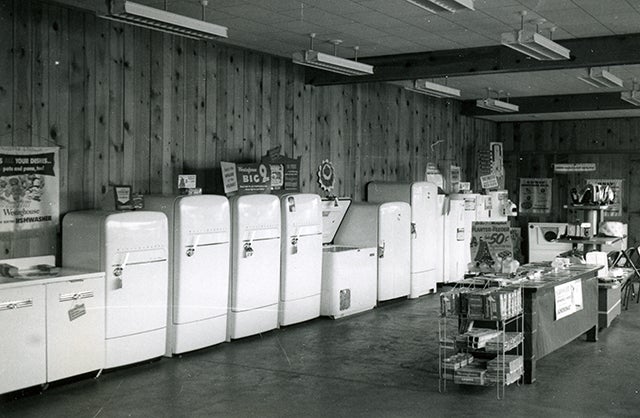 End of an Era
On April 18, 1961 power flowing through the first substation to serve the Waupaca Electric Cooperative was shut down. About 90 minutes later power began flowing through a new substation that was built next to the old one. The transformers at the new substation had three times the capacity of the old ones, and 13 times the capacity of the transformers originally installed at the substation in 1939.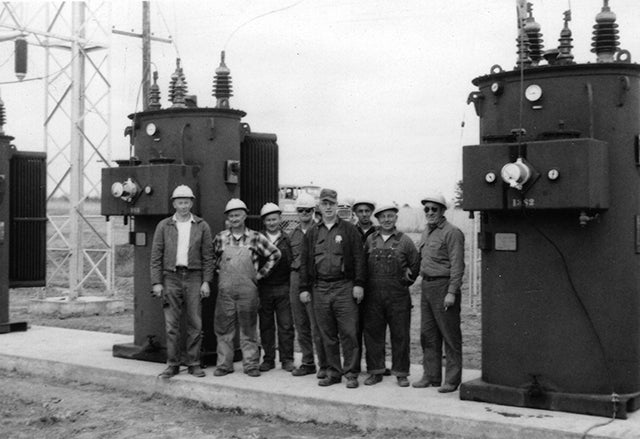 CWEC Celebrates 25th Annual Meeting Anniversary
About 850 CWEC members and guests attended the cooperative's 25th anniversary meeting on June 12, 1962, at Rosholt High School. By this time, CWEC had almost 2,400 service installations, and power flowed through almost 800 miles of line.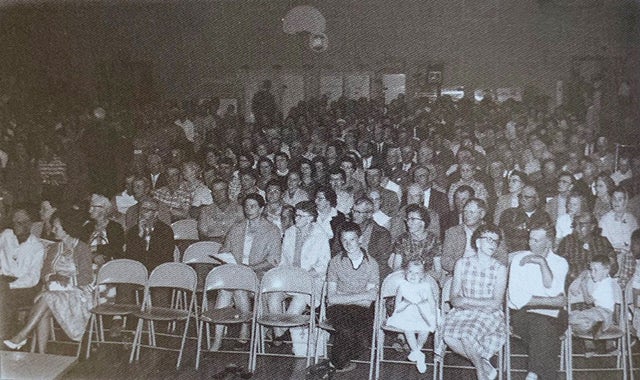 CWEC Acquires Tigerton Electric Company
After decades of correspondence, talks finally culminated on June 1, 1971, when Central Wisconsin Electric Cooperative became the sole stockholder in the Tigerton Electric Company. The acquisition added 760 customers on 112 miles of lines in the village of Tigerton and surrounding area.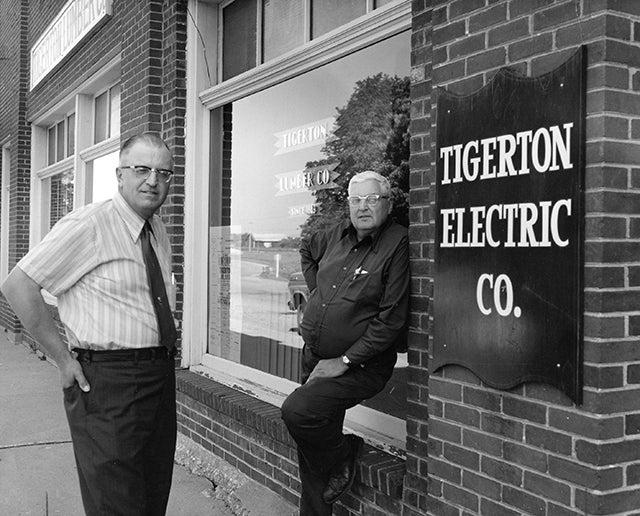 CWEC Celebrates 50th Anniversary
On April 9, 1988, Central Wisconsin Electric Cooperative held its 50th anniversary meeting at Iola-Scandinavia High School. A standing-room-only crowd of 400 members and guests attended the meeting. At the meeting a program was outlined for retiring members' capital credits in the year ahead.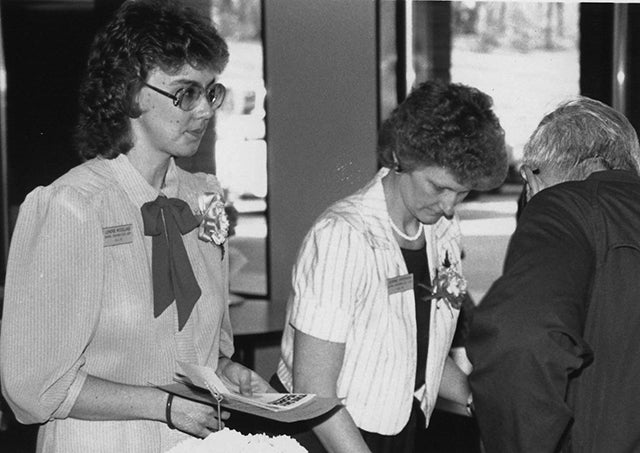 CWEC Moves Its Headquarters
After being headquartered in a building on Depot Street for more than 60 years, Central Wisconsin Electric Cooperative moved to a new building it had built on Highway 49 outside of Rosholt. Groundbreaking for building the new headquarters took place June 24, 2010, and CWEC took moved into the new building less than a year later. The new, 48,000-square-foot building would house all of CWEC's employees and equipment.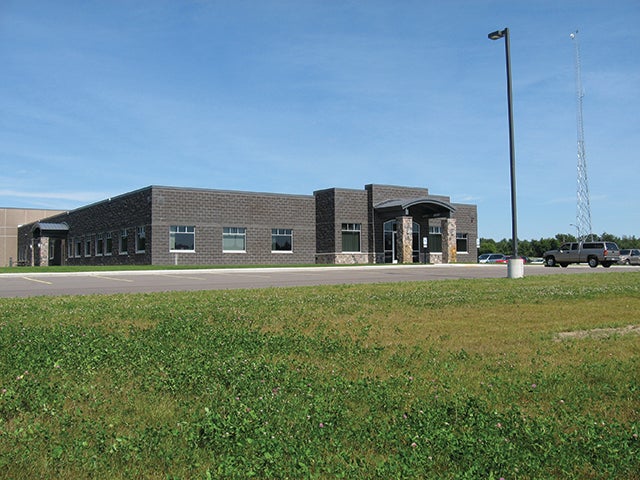 Community Support
Throughout its history, Central Wisconsin Electric Cooperative has supported the communities it serves through a variety of programs, such as the Toys for Tots program. In 2004, CWEC expanded its charitable work when it started its Operation Roundup program. By members allowing to have their electric bills rounded up to the next whole dollar. The funds collected are then disbursed to various civic and charitable causes, as well as to provide scholarships to area high school seniors.

Another program offered by CWEC includes its Revolving Loan Fund. The Revolving Loan Fund program helps local businesses grow by having CWEC serve as a conduit for the U.S. Department of Agriculture's Rural Economic Development Loan and Grant program.